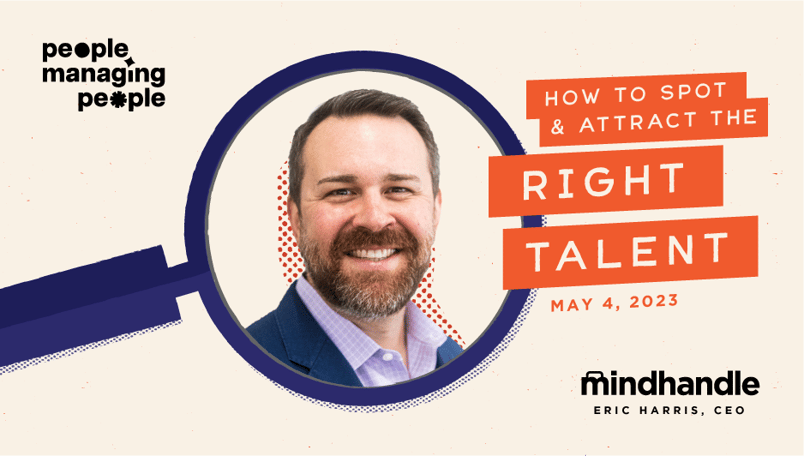 The Two Most Damaging Words in Talent Acquisition
Two words, when combined, do more damage to the entire Talent Acquisition space than any other words in the English language: "Now Hiring." The phrase has become wallpaper, and in the age of the empowered employee, it won't work. When great talent reads this phrase on a poster, window cling or social post, all they hear is "Can you fog a mirror?" The bar is set so low that literally any living human in the world could apply. And very few people will.
Contrast "Now Hiring" with a specific (or at the least, inspirational) definition of exactly who should apply. That definition will vary by organization, but it goes a long way, especially for large, multi-unit businesses with distributed labor.
If losing "Now Hiring" from your recruitment lexicon sounds intimidating, please take a step back and reconsider. It may seem like a lot of work to undo this bad habit, but it'll all be worth it when you start getting those supremely qualified people on board. To get started, we've provided a few tips below.
Five Steps to Take Today to Improve your Recruiting Strategy
Stop trying to identify talent and let them identify themselves.

For example, MindHandle's Chickenthusiast

campaign for Raising Cane's helped high-performing restaurant employees self-identify as people who would succeed there.

Think about the difference between marketing and TA and define what you're looking to accomplish. Is it more candidates, or better quality candidates? If all you need is more, spray and pray to your heart's content. If you need the right candidates, who are values-aligned, focus on the message.

Dial up the emotional impact to the candidate.

There are so many jobs out there, offering similar benefits, hours and perks to the ones you're posting. If you want to improve the rate at which values-aligned candidates apply, tweak the messages to highlight the ways they will feel

when they succeed

there. For example, at Nothing Bundt Cakes, the employees celebrate the JOY they bring to others, every day.
Tap into the consumer marketing message and let it fuel your candidate communications. If your organization is buying consumer awareness media, there's no reason why an employer brand message can't appear on television or on billboards. Our customers are often our best source of employees. They're already primed to buy. Why not ask them to buy in?
Focus job ad messaging around the answers to three questions likely on your target candidate's mind:

How is _____ an employer I can believe in and trust?
What does _____ do to create a culture where people feel like they belong?
How does _____ help its employees develop and grow?
Not Just Attractive. Magnetic.
At MindHandle, we believe the strongest brands in the world are magnetic, which means their consumer and employer brands share one central idea. Why is this important? Because the "black box" which once protected a corporation's culture has lifted, and now employees have become media channels for their employers. If employees believe in the brand, they become the hardest working advertisement for it, recruiting both customers and candidates.
MindHandle CEO Featured in People Managing People
Covering a wide array of employer branding topics, MindHandle CEO Eric Harris had the privilege to speak with People Managing People's Finn Bartram. The article covers the above and more, so if you're in talent acquisition, or if you manage your company's employer brand, it's a must-read.
Looking to improve your employer brand?