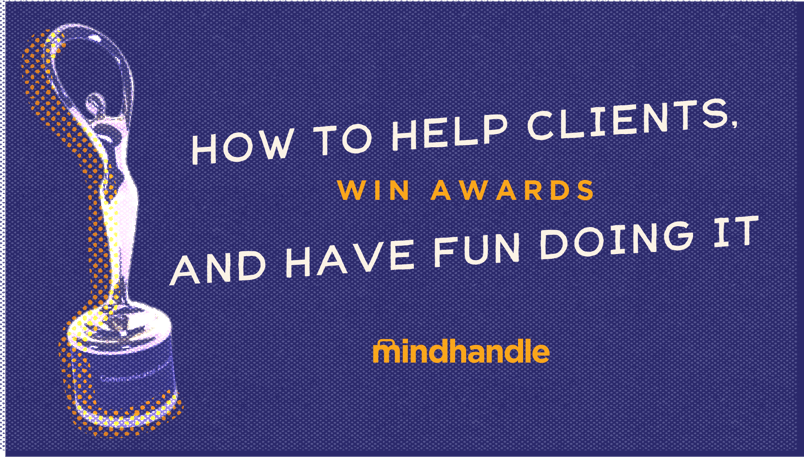 MindHandle recently received an Award of Excellence in the Recruitment Category from the Academy of Interactive & Visual Arts for our work with Topgolf and we wanted to share with you how it was done.
Step 1 - Get a Great Partner
Topgolf is an amazing company that already has a great rally, an amazing culture, and a one-of-a-kind work environment. However, they were having difficulty communicating their strategic beliefs to candidates across the globe.
Step 2 – Get Strategic
MindHandle worked with the Communications and Human Resources teams at Topgolf to re-evaluate the established mission, vision and values. Then, we crystalized the messaging so aspiring Topgolf Team Members could see the benefits in action.
Step 3 – Get Some Real Employees
Topgolf was full of brand champions. Capturing and sharing their stories was the most authentic way to communicate the company's values to prospective hires. These staff members brought the strategic messages to life in ways "paid actors" never could.
Step 4 – Get Serious
Yes, all our phones have cameras. And some of us "know a guy." But quality production sends a message to your audience that speaks more than words. Your message deserves the same quality production the marketing department's does.
Step 5 – Get Everyone Involved
When the consumer brand and the employer brand are aligned, a truly magnetic brand is created to attract talent and consumers. This is why a partnership between HR, Internal Comms and Marketing is a key part of the process.
Step 6 – Be Gracious
When you win an award for creating a great recruitment campaign like Topgolf's "The Game is What You Make It" it's important to stay humble. No one likes a bad winner.
For more on MindHandle's award-winning partnership with Topgolf, check out the case story.