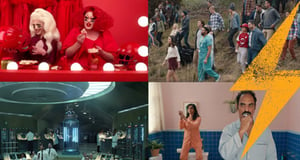 Apple's "1984" spot that aired during the 3rd quarter of Super Bowl XVIII in 1984 is still regarded as the best Super Bowl commercial of all time. But back in 1984, no one could have ever predicted the viewership of today's Big Game, nor the cost of the commercials.
Football is by far the most popular sport in America, but the Super Bowl is something entirely different. Of the top ten most watched American television programs of all time, nine of them are now Super Bowls. The game transcends nationality, race, gender, age and even love of sports.
An estimated 111 million Americans, and 180 million worldwide, will tune in for Super Bowl LIV as the 49ers face the Chiefs on February 2. As the popularity of the game has grown, so has the cost of advertising during the game. Commercials for the first Super Bowl in 1967 cost anywhere from $37,500 to $42,500 per spot, according to Nielsen.
1995 marked the first year that the average cost surpassed $1M when a :30 commercial sold for $1.15 million. Fast forward to today. Commercials for this year's Super Bowl are now a record $5.6M for a :30 spot, an 81% increase since 2010. Broken down, the cost of a spot this year equates to $186,667 per second. 51% of this year's Super Bowl commercials will be :30 in length, 21% are :15s and 28% are :60 or longer.
Fox will broadcast the game this year, and ad sales are projected to top $412M. Even at a record costs, their inventory of Super Bowl commercials was sold out by November 25th, 2019. Historically, the top 3 advertising categories for the Super Bowl are Auto Manufacturers, Motion Pictures and Non-Alcoholic Beverages – a trend that continues this year as well.
Ad Age has compiled a list of national advertisers with spots in this year's Super Bowl.
Because of the cost, it's now quite common for Super Bowl advertisers to release teasers of their spots to generate early buzz and social sharing. Here are a few sneak peaks.
The ability to have so many eyeballs see your brand at once is what continues to drive up the cost of advertising during America's biggest game. And it's hard to say whether the return truly justifies the cost. But with 23% of all Americans tuning in "solely to watch the commercials," networks will continue to increase the price and there will be advertisers who buy in. So it's a win-win, right?
Follow MindHandle on Twitter Super Bowl Sunday beginning at 3PM for more stats and tidbits about advertising and the Big Game.