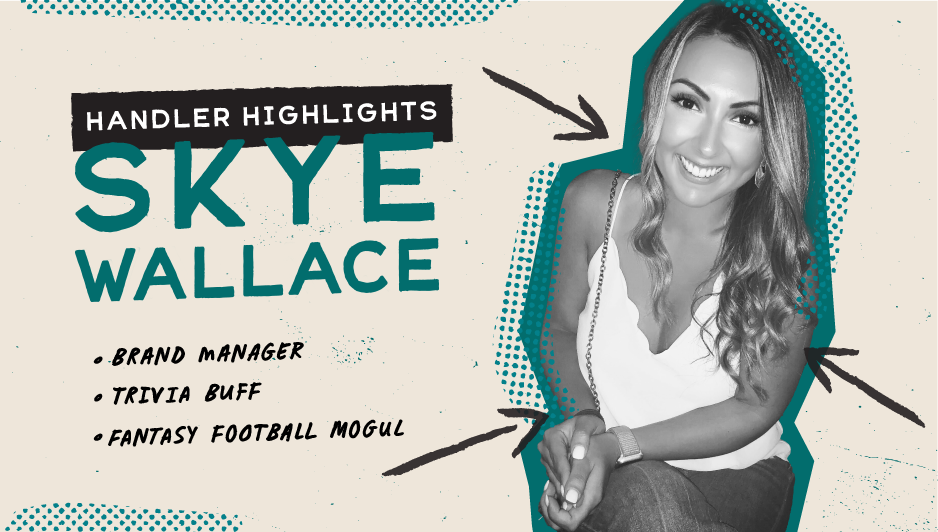 Meet SKYE
At MindHandle, Brand Managers are the force that drives everyone, in every project, toward a common vision. Their superpowers include seeing around corners while spinning multiple plates. Skye does all of this and, as you'll discover below, much, much more.
At MindHandle, we all possess a passion for our craft. What passions do you have outside the office?
I'm an avid football fan and participate in 3 fantasy football leagues, two of which I won last year. I travel to several games a year to watch my favorite team (Go Niners!) and love spending my Sunday watching football with friends and family.
As Handlers, we are unapologetically unique. Do you have any interests or guilty pleasures you refuse to apologize for?
Peloton has become a big part of my life! I've been really interested in cycling for a number of years, but the Peloton platform has really changed my approach, for the better. Over the last year, some great instructors have introduced me to strength training, yoga and I've even run a 5K! You can typically catch me on the bike right after work, competing alongside hundreds of other people and there's really nothing like it.
We practice humble expertise here. But, just this once, brag about something you are amazing at.
I'm a pretty decent musician and grew up playing the piano. Karaoke is one of my favorite activities and I've always had a knack for busting out an Adele song on cue. I've even sang at a friend's wedding!
We believe in curiosity with intent. Where does your curiosity lead you?
I participate in a weekly trivia league and absolutely love learning new things. I always make mental notes of what to dig into after trivia and it's fun to see where these questions and answers take me. Sometimes, it's mythology, music or artists I've never heard of or even scientific advancements. There's always more to learn and be grateful for.
Learn more about what we believe in

this blog post

about our brand values.