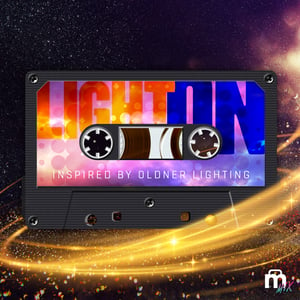 As a welcome to our newest client, Oldner Lighting, this week's MindHandle Mix is a salute to the power of light! Owner and lighting master Scott Older uses his talents to bring out the emotion of commercial and residential spaces. Simply put: he transforms that space into a place by putting it in the best light.
Much like our playlist, Scott is truly eclectic. He's a lighting designer, cyclist, nutrition junky, and even a musician! Give MindHandle Mix Vol. 16 Light On a listen and you'll find a full spectrum of songs to love.
Pairs well with: The rising sun, gallery openings, neon signs, twinkling stars, the glow of inspiration
Best mood lifter: "Here Comes The Sun" – The Beatles
Best to kick off the weekend: "Get Lit" – Will Smith
Song to finally profess your love to Karen: "Steal My Sunshine" – LEN
Song for when Karen decides to move to Chile and start al alpaca farm with some guy named Chad instead of being your girlfriend: "Run" – Snow Patrol
Song you thought you knew the lyrics to… just keep singing, maybe they won't notice: "Blinded By The Light" by Bruce Springsteen
How many lights Kanye believes would vote for Kanye for president: "All Of The Lights" – Kanye West
Thomas Edison's ghost's top karaoke pick: "What Light" – Wilco
Song most likely to play as your stare wistfully into the expansive, starry night sky and contemplate the unsolvable enigma of human existence… and then, hugging the alpaca scarf that Karen and Chad mailed you around your shoulders, finally find the closure to move on and fulfill your destiny as a TikTok breakdancer and lifestyle blogger: "Lights" - Journey
Other brands that would put their lighters up for this playlist: General Electric, Phillips, BIC
Follow Mindhandle on Spotify and keep your eyes peeled for our next
MindHandle Mix Vol. 17, debuting soon.