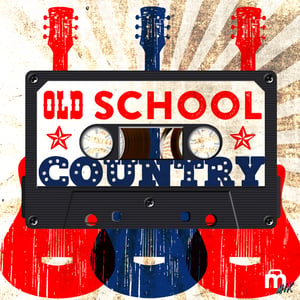 No matter how old you get, summertime can bring you right back to being a kid again. Especially when you hit the open road with your family to visit relatives or friends in sleepy, peaceful towns out in the country. If you're looking to get lost off the beaten path, our VP of Client Service, Jeff Begert, has the perfect nostalgic country playlist to whisk you away.
Press play on Jeff's first MindHandle Mix, Vol. 13: Old School Country, and go behind the scenes to learn his inspiration for the mix in the following interview.
Jeff, how would you describe this mix?
It's country music for the country. It's songwriting from a different era. No Nashville Pop; it's classic tunes that are about drinking, fighting and losing.
What inspired you to choose the theme?
I grew up listening to old school country. In the summertime, my dad, brothers and my uncle would listen to these songs on the family farm outside of Amarillo.
There's a certain nostalgia that comes with listening to old-school country. I remember my parents playing John Conlee on road trips. I remember my brother introducing me to Waylon Jennings' live album and my mom singing Bonnie Rait. Now, I play this mix when we're in the country in East Texas. My kids hear it, my wife knows this music. It's background music that doesn't need to be turned up loud, but it's got enough soul when you listen to it, that it could mean something.
What is your favorite song on this mix?
"Good Hearted Woman" (the version with Waylon Jennings and Willie Nelson). It was the first song my wife and I danced to at our wedding. It's such a great sing-along love song.
If this mix was a brand, which brand would it be and why?
Jack Daniel's. Old School, a bit harsh when it goes down, but everyone knows it.
Uh oh, Jeff. You're going to have to fight with Bo Botello, our Senior Production Artist over that one. He also named Jack Daniel's as the brand for MindHandle Mix 5: Favorites Over Time—another nostalgic playlist.
What's the secret to creating a great country mix?
Life is slower in the country— and less hectic— but it's also rougher. That's why I tend to prefer the live recordings of these songs, over the produced "radio ready" hits. Imperfections are evident in the music, but like life, it's real.
Do any of the songs bring up a specific memory?
Most of these songs are from my childhood – and are now a part of my wife and kids' lives. We have some property in East Texas and these songs are a part of our daily life out there. I'm hoping that they will become a pleasant memory for our kids.
Thank you, Jeff, for your timeless mix!
Follow Mindhandle on Spotify and stay tuned for MindHandle Mix Vol. 14, debuting next Friday.