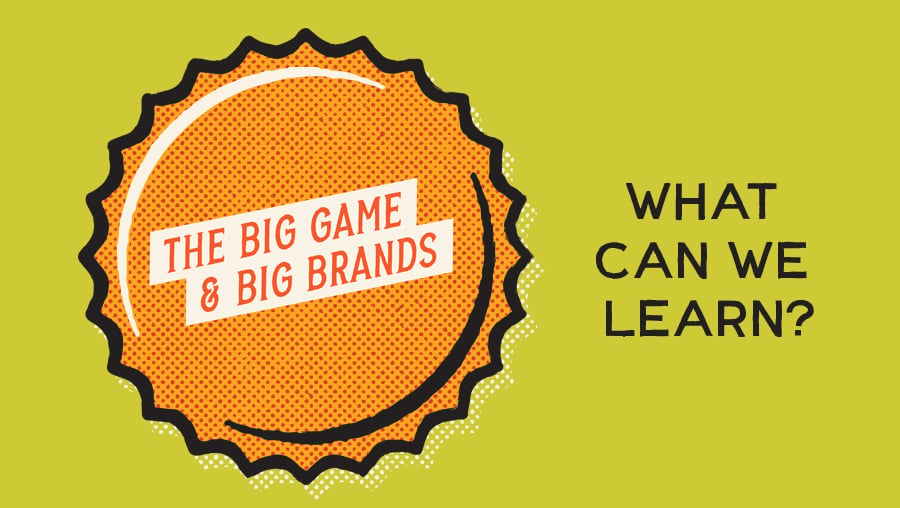 In a world where brands spend millions to get a small chunk of time on the world's largest media stage, we are used to the same archaic formula: puppies, celebrities, puppies and celebrities or the occasional out-of-the-box bouncing QR code. That has been the successful formula for Big Game advertising since its inception. Change the ingredients to that formula, and good luck cracking the USA TODAY Top 25. No matter the brand and no matter the product, that formula is the ticket to the most eyeballs.
However, one brand happened to steer sideways from that formula (although with a local media buy…but still, huge stage) and threw the recipe out the window.
Dallas-based Coca-Cola Southwest Beverages (CCSWB), a company of Arca Continental and one of the largest Coca-Cola bottlers in the U.S., ran a spot in the 2022 Big Game targeting potential new hires. Yes…you read that right.
Not consumers. Not aspirational media targets with fluffy segmentation handles. New hires. They used real employees, highlighted the joys of working at their company, and even licensed the Despicable Me tune "Happy" to top it off. If we go back to our formula of puppies, celebrities, or a combo, their recipe did not include any of the most important ingredients.
Instead of going for the USA TODAY Top 25, they chose to spend their money on recruitment advertising. How can we tell the most people that CCSWB is an incredible place to work, with incredible people and an incredible culture? Here are our Top 3 takeaways from an ad we hope to see more of in the near future:
1. Consumer and Employer magnetism is at the core
The best brands have both a strong consumer and employer brand. They both look alike, sound like, and behave in the same manner. Their values are aligned. Product is front and center, in the hands of their people. They both believe in the same message, whether speaking to external or internal audiences. In this ad, CCSWB put that at the forefront. Real employees, showcasing a long-standing value of happiness. The audience, whether you are potential new hire of CCSWB or not, can instantly relate to the iconic consumer side of their magnetic brand. The unexpected was the open door to the employer side, giving you a peek behind the curtain of how those two worlds merge together.
2. It's the small things that count
Opportunityfizzes.com. This is the url for their career site. It could have easily been CCSWBcareers.com or CCSWBjobs.com. Nope. They chose to extend their brand tone and language into their recruitment messaging. These small details are what make a huge difference for strong employer brands. What's your company careers site URL? What's your intranet called (please don't tell us "The Portal")? These details may not get big media dollars behind them, but their importance cannot be overstated.
3. Although great, still room for improvement
This campaign did many things right. However, one opportunity for improvement lies in their PR language discussing the campaign.
"CCSWB is a great place to work for experienced applicants and those starting a career," said Silvia Martins, VP of Human Resources, Coca-Cola Southwest Beverages. "We have jobs to fill and we're ready to recruit more people to join the incredible team we have built."
This statement lacks the same magnetic branding we saw in the campaign. Where's the happiness? Where's the employer value proposition that is unique to CCSWB? Where's the same playful tone we saw from the employees in the campaign?
A strong employer brand doesn't stop at HR and talent acquisition. It should permeate throughout the halls and be department agnostic.