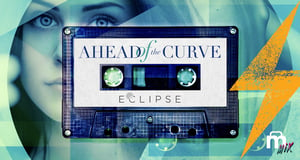 What do musicians and marketers have in common? We are both masterful remixers.
Think about cover songs. Why do we love them? Because they're an expertly mixed cocktail: 1 part novel, 1 part nostalgia. We're simultaneously comforted by a familiar tune and thrilled by the creative reimagination.
Cover artists and marketers alike are both challenged with the task of retelling stories in a way that speaks to an evolving audience. To breathe new life into a classic, you need to be able to identify what needs to be preserved— "sacred" elements of a song/brand—and where you can dazzle audiences/consumers with a unique spin. And the stakes are high. If you get it wrong… well, you might just get booed off the stage.
This week's playlist is dedicated to a client of ours with a long history of successful reinvention: Eclipse, a leading aesthetic medical product and solutions provider.
The story of Eclipse goes like this: for the last 30 years, they've been at the forefront of the aesthetic medical product category. They've led the way for their industry by continually making products safer, more effective, and more profitable for practitioners. In short: they're master remixers.
Just two months ago, MindHandle won two American Marketing Association awards for our rebranding of Eclipse's hair therapy product line, Votesse™. One award was for the category of healthcare marketing, and the other, the grand prize for all categories, making MindHandle the Overall Marketer of the Year 2020. Before that, this same rebranding campaign picked up an ADDY.
What was the secret to our success?
Like a musician with a cover song, we didn't change the formula for Votesse™ products. Instead, we packaged their brand story in a way that would resonate with their contemporary audience. We rebranded Votesse™ with a new name, visual identify, and energy to match that of their target consumer.
So today, we celebrate Eclipse's innovative spirit with MindHandle Mix. 19: Ahead of the Curve, a playlist of "rebranded" classic tunes. Give it a listen to fall in love with your favorite songs all over again.
If you loved this mix, keep your ears open for the release of MindHandle Mix Vol. 20, coming soon to Spotify.