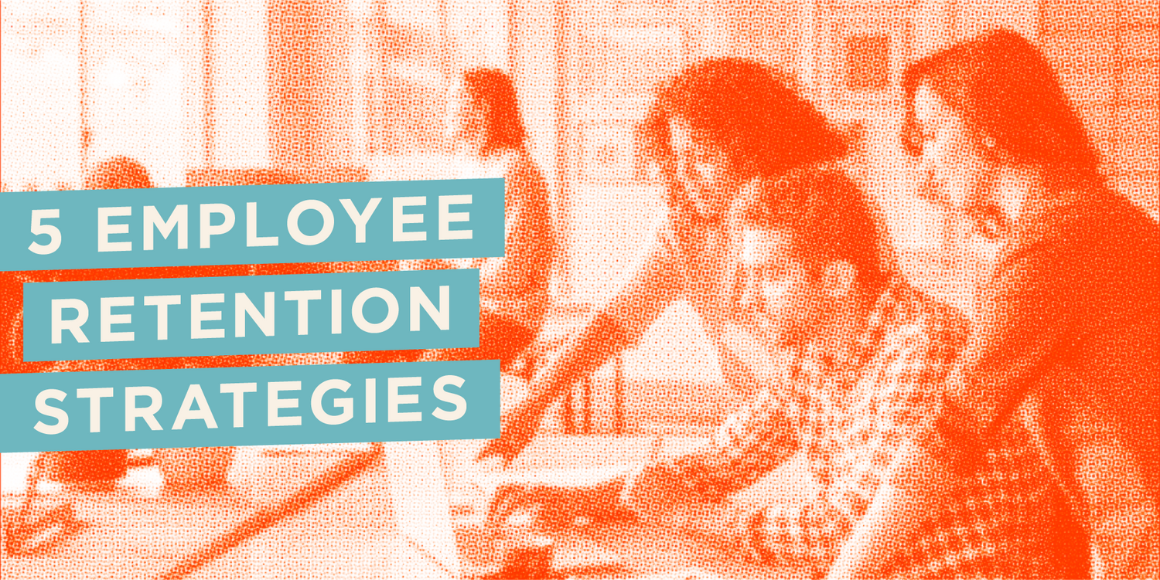 Improving employee retention prevents your organization from becoming a revolving door of talent. But to keep your best people, you need an employee retention strategy that boosts engagement and makes employees eager to remain a part of your organization and culture.
The Challenge of Employee Retention
The recent "Great Resignation" got the attention of almost every employer as record numbers of employees quit their jobs amid the pandemic. But in good times or bad, pandemic or not, employee retention is critical. After all, it's always better to keep great employees than watch them leave for another employer—or worse, a competitor.

If you're concerned about retention in your organization, you're not alone. In a 2023 LinkedIn report, 93 percent of organizations said employee retention was a top concern. Of course, not all turnover is bad, particularly when people leave due to poor cultural fit, performance problems, or resistance to change. But when you aren't able to retain the employees you want to keep, you can experience a host of other challenges, including:
Higher recruiting costs: The cost to find, hire, and train a replacement can be multiples of the departing employee's salary.
Lost time: Recruiting teams can become so overwhelmed finding replacements that it can be difficult to dedicate time to hiring for new positions.
Lost productivity: Losing a productive team member can impact the entire team's ability to reach its goals. It can also negatively affect the engagement of the team members who remain and must pick up the slack.
5 Innovative Employee Retention Strategies
In a way, retaining employees is a lot like building a great marriage. Instead of employers and employees acting as they would on The Bachelor—where relationships rarely move past the engagement stage and often fizzle out quickly—they must continue cultivating the relationship by getting to know each other on a deeper, more personal level.
To provide an employee experience that keeps the magic of engagement alive, consider these five strategies for improving employee retention:
1. Build and manage your employment brand (Hint: the one you may be missing)
Employment branding isn't just a tool for attracting talent. It can also be the prime vehicle for developing meaningful connections with existing employees, so they can feel proud to be a part of your organization and willingly promote it across their network. When you share employee testimonials, celebrate their achievements, and enlist them as brand ambassadors, they ultimately become the best advocates for your company and culture.
According to LinkedIn research, companies with a great employer brand experience a 28 percent reduction in turnover. The right branding reinforces your commitment to building a positive culture and makes employees excited to be a part of it. By managing your brand effectively across social media and other channels, you're taking great strides in reminding employees why they joined (and why they decided to stay).
To cultivate an employment brand that engages employees and boosts retention, take the following actions:
Publish creative storytelling on your website, intranet, and social media, to illustrate how employees bring your mission, vision, and values to life.
Leverage internal communications to inspire employees so they form a lasting emotional connection to their work, coworkers, and the organization.
Train company leaders to develop the communication skills required to motivate and galvanize teams.
2. Recognize employees for their work.
Several studies have already revealed that employees who receive recognition at work are more likely to stay with an organization. Keep in mind that recognition isn't just about handing out certificates or tenure-based gifts; it's about all the ways you let employees know you value their experiences and appreciate their contributions, whether it's with a kind word or a shout-out on LinkedIn.
3. Help employees reach their career goals.
Providing opportunities for growth and advancement promotes retention because it allows employees to see leaving isn't their only path to a promotion or chance to try something new. You can connect employees to mentors, internal job opportunities, and professional development so they can take the next step in their careers.
4. Train company managers.
Managers make or break the employee experience, influencing whether an employee decides to stay or leave. In fact, Gallup research found that 70 percent of the variance in team engagement is determined solely by the manager. To increase retention on any team in your organization, ensure managers are trained to lead, coach, and support the growth of their employees.
5. Keep mission, vision, and values aligned.
Just as consumers stick with a brand they feel connected to, so do employees. They need to connect to the organization's purpose, goals, and values to feel compelled to stay. That's why your employer branding must tell authentic stories that truly reflect your organization and culture. What candidates see in your branding when they decide to join should also be what they see in their day-to-day employee experience long after their first day.
Sharpen Your Employee Retention Strategy
Employee retention isn't just a metric; it's the outgrowth of all the actions your organization takes to engage employees, tell their stories, and understand their experiences at work. With an effective employee retention strategy, you can gain more control over regretted turnover and build a more engaged workforce.
Contact us to learn more about how Mindhandle can strengthen your retention strategies.