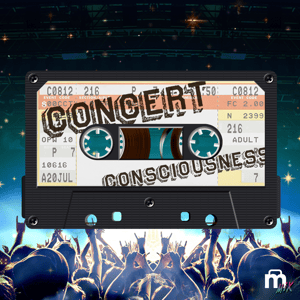 Concerts play on in our memories for years after we exit the venue—and the right song can take us back in a heartbeat. Mindhandle Mix Vol. 7: Concert Consciousness was created by accountant Katie Lange, and steps through the chronological history of her experiences as a fan in the crowd for big name bands like The Beach Boys, U2, and Taylor Swift.
Here's the story of Concert Consciousness, in her words.
Katie, how would you describe this mix?
I picked a song from each musical artist I've seen in concert. Going to a concert is always an adventure— some I attended with a friend or a date, others a group, some were great, some were meh. Regardless, listening to these songs again takes me back to wonderful memories.
What inspired you to choose the theme?
In this current situation—sheltering at home and the mental isolation it can cause— I'm pining for times when it was ok to be around lots of people. What's better than a concert with thousands of fans that love the same music you do and sharing the excitement of a live performance.
What is your favorite song on this mix?
"I Still Haven't Found What I'm looking For" by U2. Bono pours his soul out when he sings it. I love listening to him.
If this mix was a brand, which brand would it be and why?
I'd have to say Pepsi because they're widely loved and have a long list of affiliated, big-name rock and pop artists.
Do any of the songs bring up a specific memory?
U2 is by far my favorite group. I've been to a number of their concerts but the first was when I was dating my husband. He loved U2 as well, and you know how it is when you are dating—you latch onto the things you share.
At first, we couldn't get tickets to the concert, but we went to the venue the day of the concert anyway, hoping seats would open up last minute. We ended up getting our tickets at the last second before they went on stage. We ran to our seats as the band came on stage. My heart was racing with excitement as we entered the arena and we could hear them singing. I was so happy!
Thank you, Katie, for that heartwarming memory and a killer playlist to boot!
Stay tuned, folks. MindHandle Mix Vol. 8: Sunday Morning premiers next week. And don't forget to follow Mindhandle on Spotify.